It's time to transform your DNA purification experience.
NEB's Monarch Nucleic Acid Purification Kits are optimized for maximum performance and minimal environmental impact. Our unique thin-walled column design uses less plastic, prevents buffer retention, eliminates the risk of carryover contamination, and enables elution in smaller volumes.
The result:
high performing DNA purification for your downstream applications.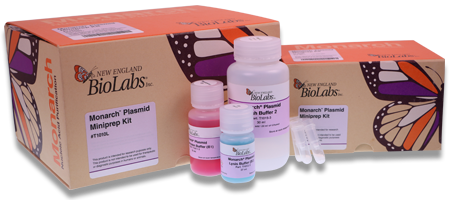 Time for change – Try Monarch for free
As long as stock lasts, try one of our Monarch Nucleic Acid Purification Kits