SPECIAL CAMPAIGN – Offer closes January 31st, 2017
Get a free 9×9 Vial Storage Box!
Order:
✓ At least 1x L-Pack of any Monarch Kit
✓ or order all 3 Monarch kits as S-Pack
✓ when ordering, add the Promo Code « BOX » and
✓ Receive a free 81-places vial storage box (for -20°C) together with your order*
* Limited supply; one storage box per order; offer closes 31/01/17 or as long as stock lasts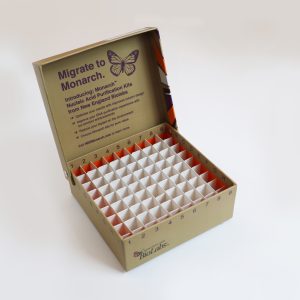 It's time to transform your DNA purification experience.
NEB's Monarch Nucleic Acid Purification Kits are optimized for maximum performance and minimal environmental impact. Our unique thin-walled column design uses less plastic, prevents buffer retention, eliminates the risk of carryover contamination, and enables elution in smaller volumes.
The result:
high performing DNA purification for your downstream applications.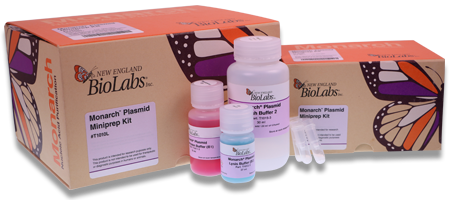 Request your Monarch sample here:
Congratulations to 

Mathieu COUREUIL, Ph.D.
INEM INSERM U1151-CNRS UMR 8253
iPad Mini winner within all participants who fully participated to the Monarch Survey!
Plus d'informations disponibles dans la section Ressources Techniques ou sur neb.com