Generate full-length immune gene repertoires of B and T cells from human or mouse cells
With the NEBNext Immune Sequencing Kits (available for mouse and human), sequence the full-length immune gene repertoires of B cells and T cells. Profile somatic mutations across all relevant contexts (e.g., V, D, and J segments and isotypes IgM, IgD, IgG, IgA, and IgE) with improved sequence accuracy. Characterize BCR light, BCR heavy, TCRα, TCRβ, TCRγ and TCRδ chains.
Unlock the immune system's complexity with a deeper analysis of receptor sequences

 

Enrich for and sequence both B cell receptors (BCR) and T cell receptors (TCR)

 

Eliminated use of variable region primers, reducing primer pool complexity and realizing unbiased and simultaneous recovery of B cell and T cell receptor transcripts

 

Generation of full-length immune gene repertoires of B and T cells variable sequences (including isotype information), allowing downstream antibody synthesis and functional characterization not possible with approaches sequencing only the CDR3 region

 

Accurately quantify transcripts with unique molecular identifiers (UMIs), enable accurate quantitation of each clone present in the sample, improves sequence accuracy and eliminates PCR bias

 

Optimized high target-capture efficiency for immune repertoire sequencing and analysis from sub-microgram quantities of total RNA

 

Analyze data using a 

bioinformatic workflow based on the open-source pRESTO toolkit (tutorial).
Learn more!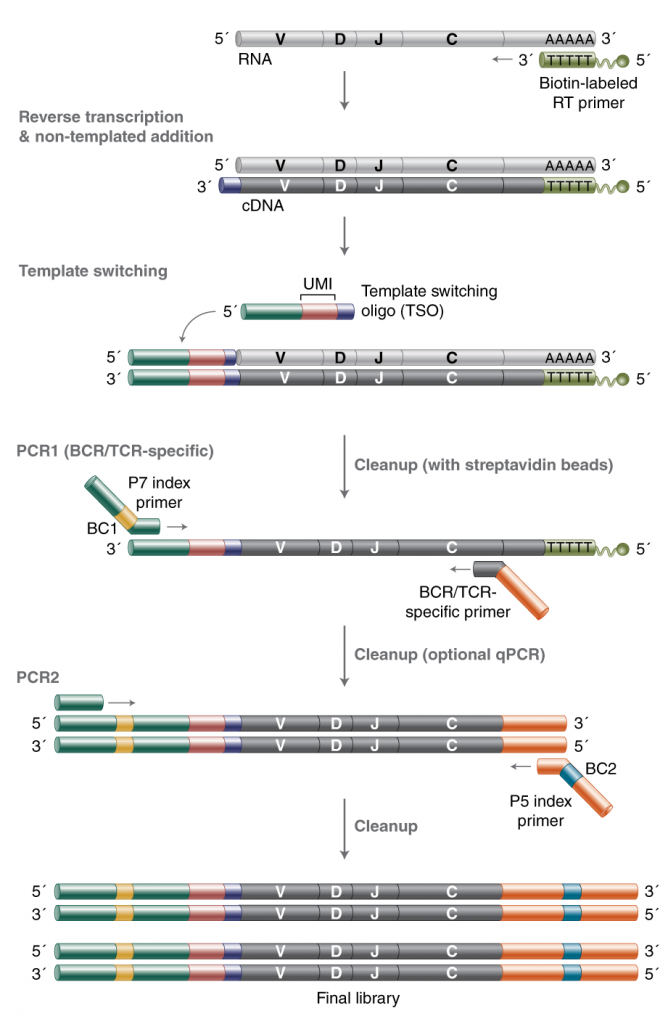 The NEBNext Immune-Seq workflow is just that simple.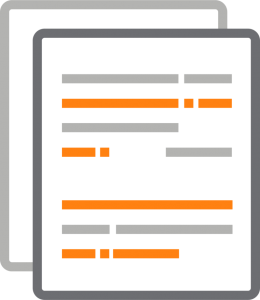 Article | Published:
SARS-CoV-2 mRNA vaccines induce persistent human germinal centre responses
Jackson S. Turner, Ali H. Ellebedy, et.al.
Nature (2021)
Read the Nature-Publication!
Further information can be found in our Technical Resources section or at neb.com